Posted by admin in Hotel | Comments Off on Beach Hotels
Beach Hotels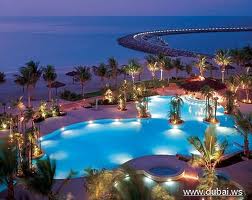 Are you planning on a vacation so as to get out of the daily hectic schedule of your life? Well your search ends here as the beaches are waiting for you! The blue sea, the warm weather, the tanned skin will make you feel as if you are in paradise.
You can either take a room in any popular beach hotel by paying on the spot or you can book in advance with the help of websites online. You can also contact travel agents for the same. But do make note of the following list:
Does your beach hotel offer?
A beach side hotel should offer this facility for you to satisfy your fitness needs while on vacation.
Comfortable Beach access:
You will enjoy more when the hotel just gives you the right view and you can walk up to the beach whenever you want be it the daytime or night. There might be many other beaches nearby so you should also see how much you would need to travel for the same.
Some beach hotels do offer you with great dining facility. You may not wish to go to some far-away restaurant since you might be tired or too sleepy.
Popular Beach Hotels:
Marbella Club Hotel, Spain:
It is one of the most luxurious beach hotels in Spain which is all what you want for your vacation. It includes all sort of services like the spa, golf course, and even a horse riding centre. You admire the beauty of this place which is all covered up by different style of architectural work.
Four Seasons Resort, Maui, Hawaii:
It is exactly the kind of thing you were looking forward to. All the amenities will be available to you especially for those who love the sea-side massages and every other service on the tip of their fingers.
W Retreat and Spa, Maldives:
W Hotels are a chain of hotels located in Maldives which are built on a private island and this is the place where all the celebs and VIP's hide out for a vacation. It is a fashionable and hygienic beach hotel which will suit all your need.