Posted by admin in Tours | Comments Off on Top Three Reasons Why Carriage Rides In Central Park Make The Perfect Gift
Top Three Reasons Why Carriage Rides In Central Park Make The Perfect Gift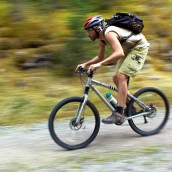 If you are looking for the perfect gift for the special person in your life or that couple you have always admired, a carriage ride might just be a perfect choice. Even individuals who have lived in New York City their whole lives still enjoy a carriage ride. These trips give long-time New Yorkers a to provide them with a fresh perspective on old favorite sites and tourists a fun way to see something new. Here are the top three reasons why carriage rides in Central Park make the perfect gift.
Reason #1: Romance
If you are looking for a romantic gift for the special person in your life, you cannot go wrong with a carriage ride. Tourists and long-time residents alike can't help but get caught up in the romance of an old-fashioned horse-drawn carriage ride, with the person they love the most by their side. Carriage rides make great gifts for couples as well – they can rekindle the flame, help young love bloom, and celebrate milestones in a way no other gift can.
Reason #2: Cost
Carriage rides, despite their incredible beauty and immense charm, are still quite affordable. When compared with other romantic experiences, they are almost a steal. The inexpensive cost paired with the charm inherent in those rides make them the perfect way to start or end an evening or to add something exciting to your everyday routine. Unlike other romantic gestures, carriage rides will not break the bank. However, they will still leave both parties with fond memories of that beautiful ride.
Reason #3: Unique
If originality is your aim, and you want to make sure your gift is unique is to give an experience rather than a tangible object. Experts say that experiences, not objects, make people happier in life. They have also found that couples who share experiences tend to remain bonded for a longer period, helping them stay together through fights or other difficult times.