Posted by admin in Tours | Comments Off on Why You Need to Visit Central Park
Why You Need to Visit Central Park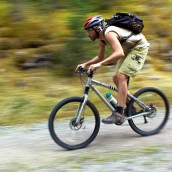 New York City is a busy place. There are many things to do, and places to see. You can fill up your days here very quickly. With all of these options, it can be easy to overlook some of the best parts of NYC. Central Park is sprawling greenspace in the middle of a dense urban center. It is one of the most visited parks in the world, and used as a setting for many movies. It might seem to be out of place, but it is well loved by many people. There are a number of different sights to see, and things to do, all within the park.
Sights
The Pond and Hallett Nature Sanctuary is a beautiful example of things to see in the park. It is located in the southeast corner, and provides a home for many different birds during their migration. There are another six bodies of water in the park, all which are designed to appear natural. There are also a number of neat architecture to see. The Bethesda Terrace and Fountain is a great example of architectural art to be seen in Central Park, and you can find other similar works as well.
Things to Do
Joining a Central Park walking tour is a neat way to experience the park. These tours will show you the park, as well as provide you with some interesting history. There are also a number of sporting activities that take place here. Races, both cycling and running, take place regularly in the park. If you are looking for something more leisurely, the pathways are open to the public for a variety of activities. The park also has a number of rocky outcroppings that you can use for rock climbing. Visiting the Central Park Zoo is a highly ranked activity, available to the public during the day.