Posted by admin in bed and breakfast | Comments Off on Considerations in designing bed and breakfast
Considerations in designing bed and breakfast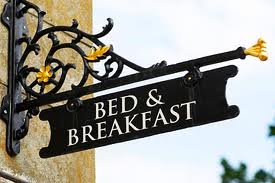 Designing a bed and breakfast floor plan involves various considerations. One of the considerations is of course to make each room unique and to project a very comfortable ambiance to each of the rooms.
The designs of bed and breakfast should be based on your targeted guest. For instance, if your target guests are couples and honeymooners then you should project a very romantic ambiance for your inn, hence if your target guests are families on vacation then you would need to make your designs wholesome and less fragile as families often go for vacations with kids.
Location of the Inn
The very first consideration should be given to the location of your inn. As much as possible, you would need to design your floor plan based on the location where you plan to have your inn at the same time keep in mind your target guests. In some ways, this is the hardest part of designing an inn. This way you can portray and imagine what would your bed and breakfast be and in some cases the amount of profit that you can get from it.
Budget and Financing
After determining the bed and breakfast floor plan and design, the next step that you should do is to canvass for the budget that you will need to complete or accomplish your project. This step requires very careful decisions and actions. Therefore, it is essential for you to always consult an expert for the decisions that you will take.
Bed and breakfast inns are usually for lovers and honeymooners as well as for individuals who would want to be alone to unwind and relax. Therefore, it is greatly recommended to portray a very silent and peaceful ambiance.