Posted by admin in Travel and Tourism | Comments Off on Why You'll Want to Vacation in Long Beach
Why You'll Want to Vacation in Long Beach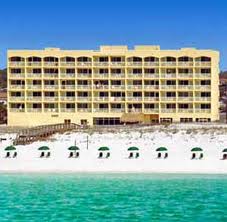 There are many places to take your vacation, but if you're having trouble deciding, vacation in Long Beach, California! You can enjoy the California weather and vicinity to Disneyland while also being able to explore what Long Beach has to offer, so here are some things that will make you want to book your trip.
Daytime Activities
Aquariums are fun for all ages, and you can see fish you might normally not see in aquariums near you. The aquarium features over 12,000 pacific coast animals from penguins to sea lions. They also feature an area you can feed birds and a shark petting tank!
Long Beach is right on the coast, so you can enjoy some days at the beach! There are a ton of health benefits to going to the beach including more exercise with less effort, getting more sun, and being cleansed by the salt water. The beach is also a great place to relax and let your troubles float away.
Night Life Adventures
Long Beach Convention Center
The Long Beach Convention Center offers several different concerts and events, so make sure you look up what will be going on when you're in Long Beach. There are conventions, comedians, concerts, and even Disney on Ice! If you're looking for Long Beach Convention Center hotels, Hotel CURRENT is a short distance away and offers various shuttle services.
Downtown Long Beach is the main place for enjoying the night life of the city. While downtown is a place that has entertainment during the day, at night is when the downtown area is lit up as people go to the different bars Long Beach has.
Conventions and Fests
Experience some Hawaiian culture and book your vacation for next September when the hula and chant competition takes place. The 3-day competition at Long Beach Terrace Theater has been going on for 23 years. You can also attend workshops and learn how to hula yourself!
Next year if you're planning to vacation around September, try to score your tickets to Long Beach Comic Con! You can look art different art, ask questions during panels, and see some of your favorite actors and voice actors!
Make Long Beach your destination for vacation any time of the year. The city has so much to offer from its daily activities, to its beaches and night life, Long Beach is really a town with something for everyone.