Posted by admin in Tours | Comments Off on Things to Do in New York When You Have Time On Your Hands
Things to Do in New York When You Have Time On Your Hands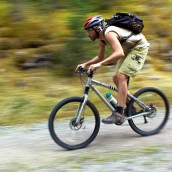 When you visit New York you are visiting one of the greatest cities in the world, so you should plan on making the most of your time there. There is an endless list of things to do in New York, but these are some of the things that you must do while in New York City.
Take a Bike Tour
Taking a bike tour in and around the city is a great way to see as much of the city as possible while also getting in a workout. If you choose a guided tour, then you do not have to worry about getting lost, but if you choose to go with a self-guided tour, then you are your own tour guide. Tours of the Hudson River, for example, are a popular attraction for a reason. Not to mention, riding a bike is one of the fastest ways to get around in New York.
Check Out an Art Gallery
If you are in New York for a few days, then you should check out some of its many art galleries and museums. These are generally open to the public and will give you a taste of the artistic culture of New York. Who knows, you may end up buying a new painting for that empty spot on the wall.
Sample the Food
New York has a reputation for having some of the best food in the world, so take this opportunity to sample the local food. Do not limit yourself to big, well-known restaurants. Some of the best food anywhere comes from small, mom and pop style restaurants. If you want to play it safe, then you can try any of the many recommended eateries, but if you are feeling adventurous then just walk down the street until you find something that looks good. It won't take long.
From biking along the Hudson to sampling some of the best food in the world, there is no shortage of things that you can do in New York City.