Posted by admin in Tours | Comments Off on Reasons To Consider Biking In/Near The Hudson River
Reasons To Consider Biking In/Near The Hudson River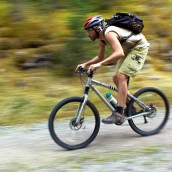 While you probably wouldn't want to take your bike in the Hudson River, you can still bike near it to take in all the beautiful sights of the area. Biking is an excellent way to burn a few calories, boost your mood, and improve your cardiovascular muscles, as well as the muscles in your legs and arms. Many times, you can find ferries that will take you to other places you normally couldn't get to on bike or foot, including the Hudson River Greenway, where you'll see the George Washington Bridge, various parks, and more.
Always On The Trail
You've got many options when it comes to biking in NYC, but you probably want to keep to the trails while you go. It can be unsafe to bike near traffic, and you're not usually allowed to bicycle on the sidewalk. If you're bringing along the kids, it may be best to find a long trail and take the scenic route until you're tired.
Sit/Eat/Enjoy
While the whole point of the day is to bike around the town, you can still sit down and rest whenever you want. You'll have plenty of parks and other things nearby, all with comfy benches that can give your muscles a break. Likewise, you'll find a variety of restaurants and eateries along the way or close to, making it easy to stop for a picnic lunch whenever you get hungry.
Be Safe
Biking in the Hudson River can seem like a daunting task, but you don't have to bike for hours. Most companies provide you with options, so you can choose a route or timeframe that suits your needs. Just make sure that the company provides the necessary gear, such as a helmet and provide a wide variety of bikes to suit everyone.